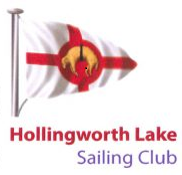 Hollingworth Lake Sailing Club in Littleborough near Rochdale is a family friendly club and RYA Approved Training Centre for beginners and experienced sailors of all ages. Conveniently located in the foothills of the Pennines this 117 acre lake is less than 3 miles from the M62 and boasts fantastic views as well as a great sailing area ideal for training, recreational sailing and racing.
We have active fleets in GP14s, Solos, Toppers, Laser and Merlin Rockets with many other classes represented in our handicap racing and general sailing. Our Sailing programme runs from March to December with a active social programme all year round.
UNITED UTILITIES ABOUT TO CARRY OUT SOME IMPROVEMENT WORK

United Utilities has produced this poster which gives some details of their intended work to deal with the issue of the overflow being at risk of becoming blocked by floating debris.
Their work is expected to start in Autumn 2019 and will take around 2 months to complete.  They will be installing a debris barrier to protect the overflow from debris such as trees, wreckage and other large structures.
UU point out that "the water level will be lowered whilst the work takes place, which may affect some water based activities.  Once the work is complete, the levels will gradually refill over the winter months, dependent on rainfall.  All usual activities will return to normal."
SATURDAY 5th & SUNDAY 6th OCTOBER – MERLIN ROCKET OPEN MEETING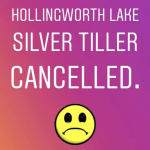 For the reasons stated above, Hollingworth Lake is currently having its water level lowered.  As we are unable to know with certainty what the water level with be at the beginning of October we have, with great regret, decided to cancel this year's Felucca Trophy.
We are assured that water levels will be up for next season so it will be business as normal next year.
We are very sorry for any inconvenience and look forward to seeing all our visitors for a great event next year.
ADAM & CHRIS ACHIEVE THEIR CHALLENGE TO RACE THE SOUTHPORT 24 HOUR NON STOP
Well done to Adam McGovern & Chris Robinson who, over the weekend of 14th to 15th September, achieved their challenge to race the Southport 24 Hour non stop for charity.  They coped well with the conditions that were thrown at them and finished the 24 hours with the incredible result of 5th overall out of 73.  
It's still not too late to show your appreciation by supporting their nominated charity, Manchester University NHS Foundation Trust Charity because the staff at St Mary's Hospital saved Betsy and provided Alex's treatment.  Find out more by clicking HERE.
WHY NOT COME ALONG AND HAVE A LOOK AT WHAT WE DO?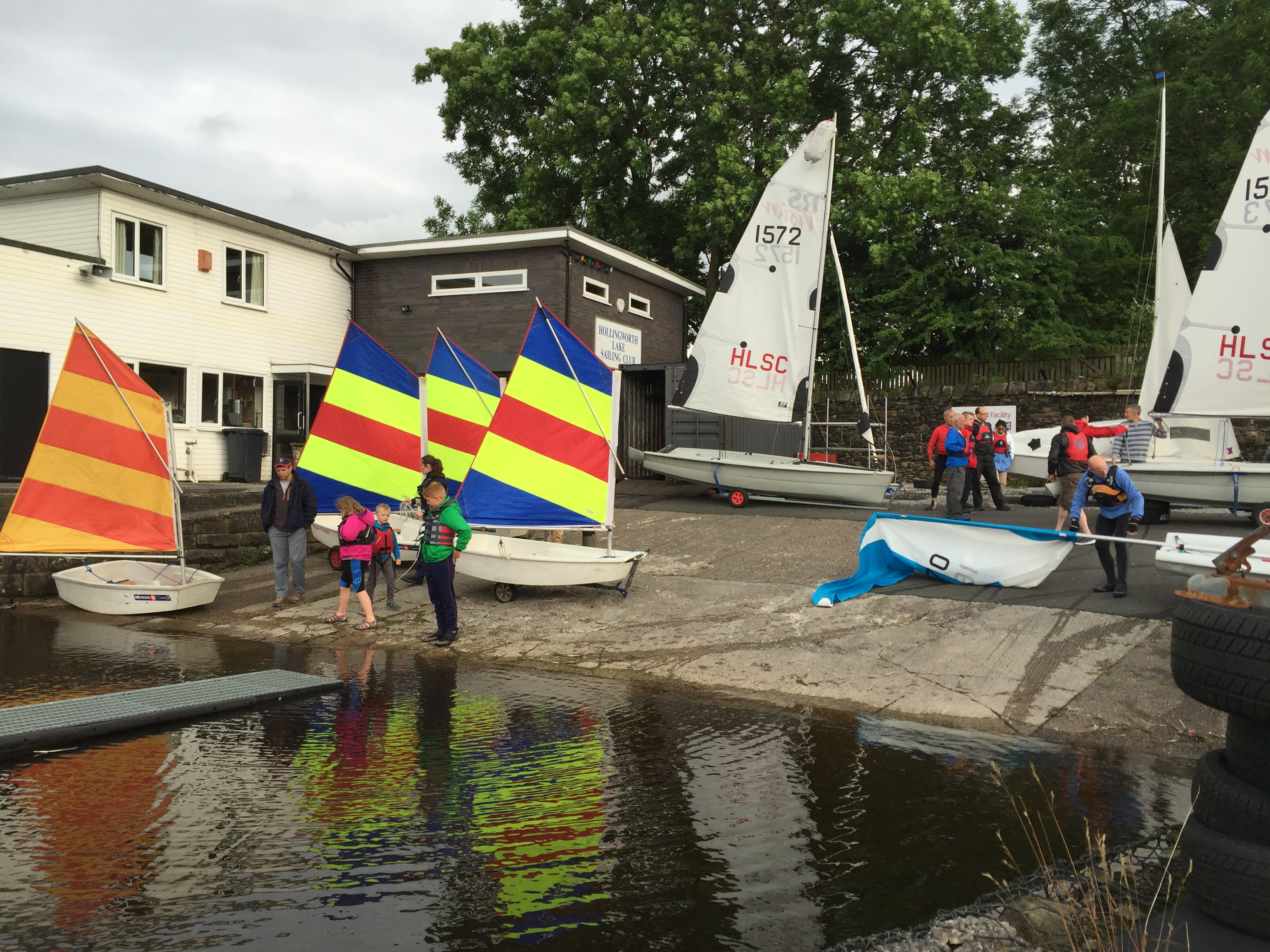 United Utilities is currently carrying out some improvement work to the lake's overflow.  This means that this autumn the lake levels will be very low and it could become difficult for us to run our normal club 'on the water' activities.
However we have been assured by UU that its work should be completed before Christmas and that the water levels will be up for next season.  So it will be business as normal next year when our season is scheduled to commence on Sunday 1st March 2020.
We hold three races on Sunday afternoons from the beginning of March through to the middle of December and during the summer months we also race on Wednesday evenings.  Our Wednesday evening sailing is a welcome break in the work week and often has bigger fleets than those on Sunday.
Members can go out for an informal social sail on Sunday afternoons and Wednesday evenings.  It's not compulsory that you have to join in the club racing and at these times there will be patrol boats around plus there's the benefit of chatting to our members for a 'bit of advice'.  You will find they are always happy to help you.
We also run 'Friendly Friday' sessions in the summer months which is the ideal opportunity for any club member, however inexperienced, to just go out and have a sail.  One to one instruction can be arranged or just come along and have an informal & relaxed sail.