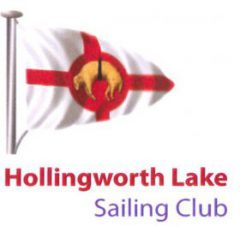 HLSC welcomes complete beginners to experienced sailors. Dinghy sailing takes place on a 117 acre reservoir set in the foothills of the Pennines in Littleborough near Rochdale and is easily accessible; just 7 minutes from the M62, junction 21.
HLSC is run by its members for its members with a great family atmosphere, has good fleet racing, is committed to training & developing sailing skills and is an accredited RYA Training Centre.
Click here to

keep up to date with all our latest postings and then 'Like' our Facebook page.
 

——————————————–
Commodore's Jottings 
23rd March 2017
Out on the water we have now had three Sundays of handicap racing and as a recent 'Yachts and Yachting' article commented about handicap racing: "It's a different type of racing compared with class racing where the game is all about beating the opposition on the water, maybe giving away time and distance to defend a lead.  In handicap racing you're up against the clock, so the tactics are different.  It's about keeping clear air, keeping the boat moving and avoiding the pinch points around the course."  I think already some of our helms are quickly getting the hang of it.  However, the Merlins appear to need to learn a further new skill, remembering the course!  Personally, I have been very pleased with the last three Sundays as, I believe, has everyone else who has been out racing.  We now just need some decent Spring like weather to encourage more boats to come out of hibernation
Earlier this week I attended the Sailing Committee meeting where it was confirmed that on Sundays, dependent on the numbers of sailors present and at the discretion of the OOD, the Slow Handicap start and Fast Handicap start may be merged into one Mass Start per race in which case the start for the first race will be no earlier that the stated start time for the Slow Handicap fleet.  Unfortunately, the wording in the Club Handbook about mass starts is incorrect and so, as I said in my last Jottings, if you are a Merlin or RS sailor, don't bank on the first race starting at 1.09pm as, if the fleets are merged into a mass start, then the first race will be scheduled to start at 1.00pm.
With British Summer Time starting on Sunday then the light evenings mean that Wednesday sailing begins next week (29th March) and for the first two Wednesdays the mass start will be at 7pm.  Then two days later it's our first 'Friendly Friday' session of the year.  Talking of Friendly Fridays, I hope you picked up in this year's Club Handbook (on page 13) that on the first Friday of every month, starting at 6.30pm, we will be offering Improver sessions, open to all, with a different focus each month.  So, our first session is in two weeks' time, on Friday 7th April, when club member Adam McGovern (who is an RYA Coach) will be leading a session on Upwind & Improved Tacking.  The Training Committee have set up these sessions as a response to the meeting in November when it was felt we need to provide more for our newer members who have attended our Adult & Junior Beginners sailing course.  So please make the effort and turn up, there's no charge.
The Spring Pursuit Race, which was planned for last Sunday, was postponed due to the inclement weather conditions.  It has now been re-scheduled for Sunday 23rd April with a 1pm start.  The Pursuit Race will now be instead of the first race with just two other races following on that afternoon.  Please come along as this is the opportunity to race using a Personal handicap (as opposed to the Class PY number) with the Sailing Committee assessing the Personal handicaps on your current performance.
Finally, I'm sure we were all shocked when we heard the news that Rochdale Council are threatening to increase the car parking charges, for both the Lake Bank and Hollingworth Road car parks, (for over four hours) from £2.20 to £5.00.  We now have just two weeks to submit objections to Rochdale Council.  Whilst the Club has already submitted its formal objection please can each and every one of you submit your own personal objections.  The more objections Rochdale Council receive, the more likely they are to react.
Steve Caladine
Commodore HLSC
 

——————————————–
 Perfect sailing conditions and three different race winners! 
Sunday (26th March) provided us with prefect sailing conditions.  We had three different races winners from three different classes and, in particular, a big well done to 14 year old Evan Parry who had some great results including a race win.
Sailing report for Sunday 19th March  by Graham Knox
Sunday's incessant rain did not deter the keenest (and most competitive) sailors. The wind was not as strong as forecast and offered great racing conditions. The only problem was that the leading boats in the first and second races had a different course in their minds to the one that was set. So, in the first race all, except one, set off to round a mark that was not shown in the course. This gave a huge advantage to David Smith in his Solo who had it right. However Steve Crook and Sally Townend in their Merlin Rocket gained enough speed to finish in the lead while Smith was handicapped near the finish when his boom broke. In the second race, all except Martin Brennan and Steve Caladine in a GP14 rounded a downwind mark incorrectly and so were obliged to retire, giving the win to Brennan. All went better in the third race which Brennan won on handicap despite the speed of Crook haring away. Richard and Heather Marsh in the RS200 sailed steadily for a couple of third places.
So, at this stage, Steve Crook and Martin Brennan are tied on points. This makes it a Merlin and GP14 battle for overall lead, with the RS200 very close behind.
For previous race reports please see Sailing News – 2017 Sailing News or click here 2017 
To see all the Clubs racing results and trophy winners please see Members Area – Sailing Results or click here results
 

——————————————–
More opportunities as we 'open up' our club racing
Our club racing programme started on the first Sunday of March and we sail all the way through to mid-December.  So our sailing season is now underway!
For 2017 we have made some key changes to our club racing programme.  The main one being that we have decided to adopt handicap racing and so we will be sailing a variety of classes in open handicap racing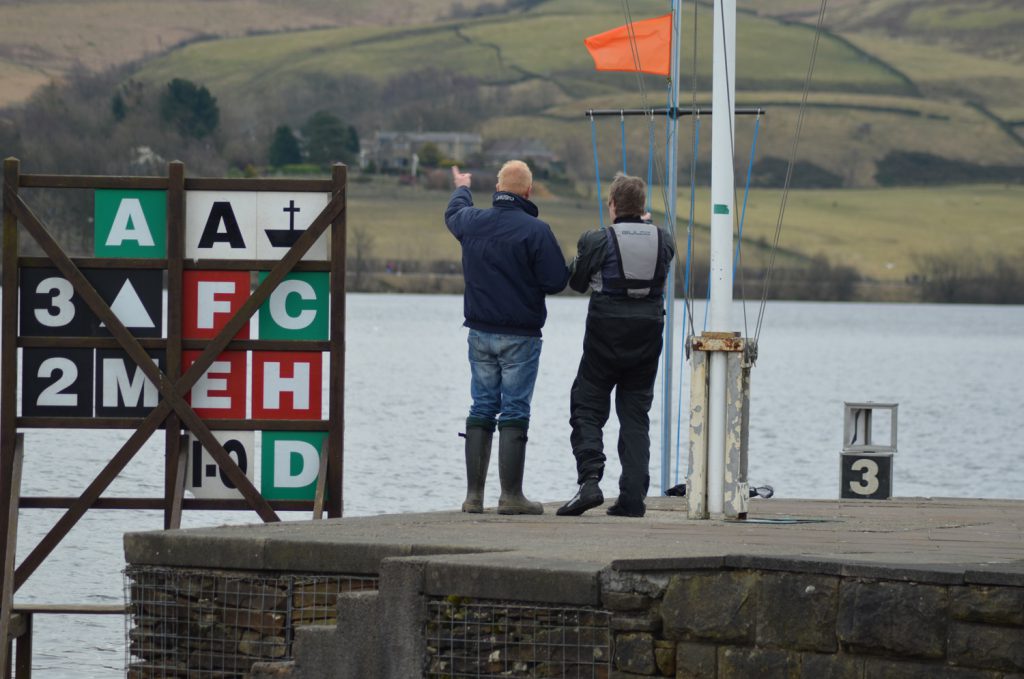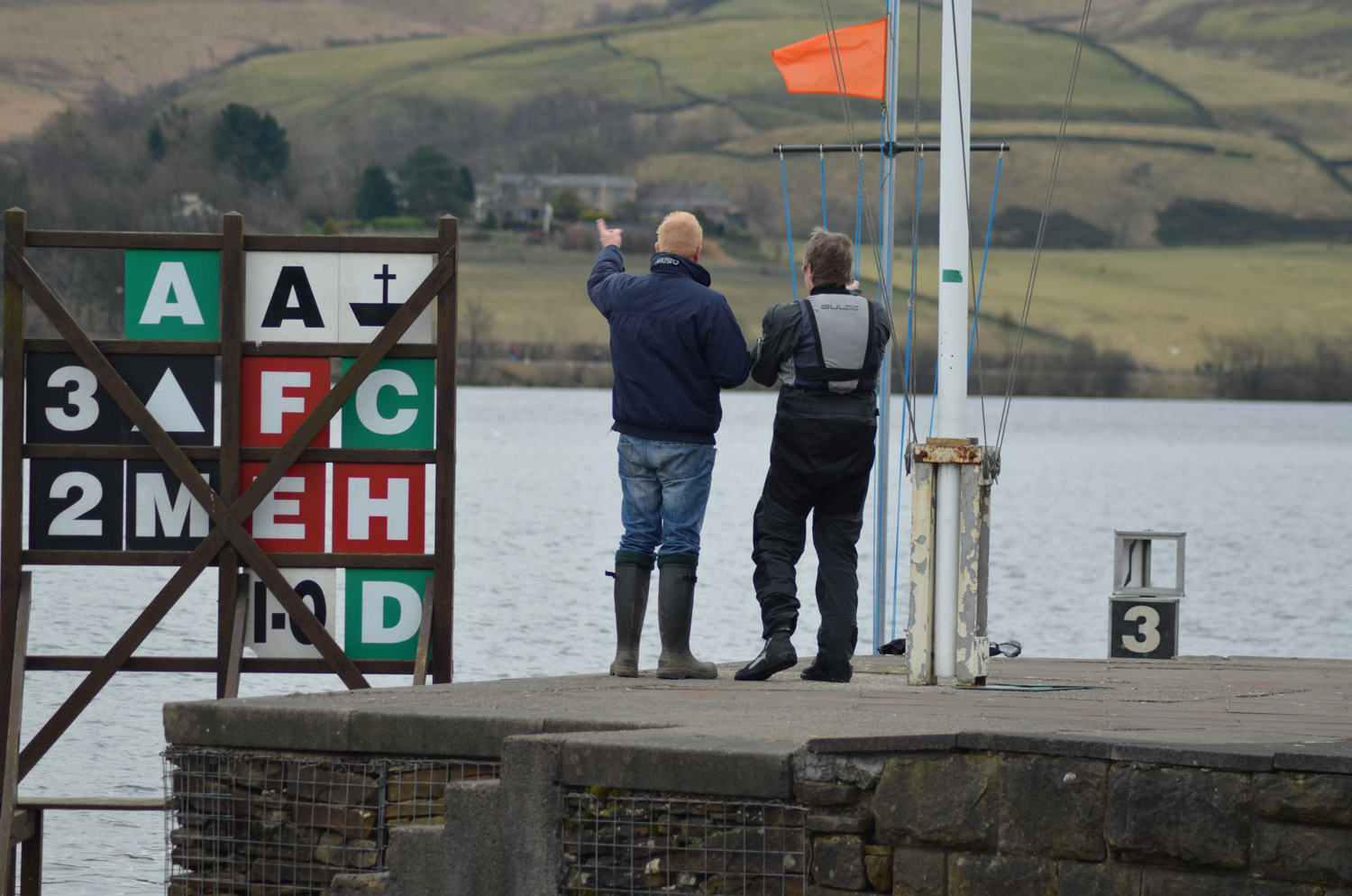 Enthusiastic dinghy racers, whether you own a single or double handed boat, will be able to readily join our club racing as, because of the differences in speed across the range of boats, the various classes will start together in either the Slow Handicap fleet or Fast Handicap fleet.  This means that members who have different boats will be able to race against the established classes on a handicap basis.  If several new boats from the same class come along and race regularly they will be able to form into a fleet of their own and, if they wish, have a separate start of their own.
As we use the RYA Portsmouth Yardstick (PY), which enables boats of different types to race against one another, then any dinghy with a PY between that of an Optimist and an RS400 can be raced.  However, we would you encourage you to consider sailing in one of the classes that we currently race, especially if you are new to the sport.  These are boats which are especially suitable for our lake and are capable of being sailed well to their handicaps.  Prizes are also awarded to the winners of various series in the classes that we currently race as their results are awarded both in the handicap races as well as by individual class.
The club has always enjoyed some excellent open water sailing on its 117 acre reservoir set in the foothills of the Pennines and it also has a good reputation for organising decent club racing.

Now we have 'opened up' our club racing to all classes then why now come along and give it a try?  For more information please contact us on membership@hlsc.org.uk.
If you want to find out more about the main boats that we currently race i.e. the classes which we know have a proven pedigree on Hollingworth Lake, please click here.