HLSC welcomes complete beginners to experienced sailors. Dinghy sailing takes place on a 117 acre reservoir set in the foothills of the Pennines in Littleborough near Rochdale and is easily accessible; just 10 minutes from the M62, junction 21.
HLSC is run by its members for its members with a great family atmosphere, has good fleet racing, is committed to training & developing sailing skills and is an accredited RYA Training Centre.
Click here to

keep up to date with all our latest postings and then 'Like' our Facebook page.
Having completed a major clubhouse upgrade, HLSC now has modern and smart facilities thanks to generous support from the Sport England Inspired Facilities fund and a number of our club members.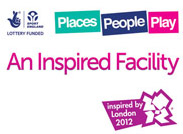 ———————————————-
Our August Handicap Series update
Last Sunday was the fourth week (of five) of our August Handicap Series which therefore runs until the 28th August.
Here are the results after week 4 (i.e. after Sunday 21st August):
———————————————-
News about our HLSC club members representing the club 
Our members have been busy representing the club at various events.  See how they have got on by clicking on the following links:
Merlin Rocket – Salcombe Merlin Week  – http://www.yachtsandyachting.com/news/190900/Sharps-Doom-Bar-Merlin-Rocket-Week-day-6
Laser 4.7 European Championship – http://www.laser.org.uk/news/uploaded/4.7_Europeans_2016.pdf–
Solo National Championship – http://www.yachtsandyachting.com/news/191079/Solo-UK-Nationals-at-Plas-Heli-overall
National Schools Sailing Association  Youth Regatta – Laser 4.7 – https://nssa.org.uk/files/GorlestonResults/Laser47.htm
Abersoch Dinghy Week  – For the results go to  http://www.scyc.co.uk/Racing-Results/index.php and then click on 'VERY LATEST RESULTS CLICK HERE!' (in red) at the top of the page.  Well done to Nick and Lucy Heginbotham for winning the Fast Mixed Dinghies.
Scorpion National Championship – http://www.yachtsandyachting.com/news/191417/Gul-Scorpion-Nationals-at-Looe-overall  Dovestone's Andy McKee with Chris Massey as crew 'enjoyed' a week of close racing finishing up third overall and just one point behind the winning boat.  That's what you call a 'hard week's sailing'.
———————————————-
Fancy having a go?

If you want to find out what sailing is all about then the perfect way is to arrange to come along to the club and go out on the water with one of our club members for a Taster Session (which normally lasts for about 1½ hours) for which there is a charge of £15.
If you wish to arrange to come for a Taster Session please e-mail your contact details (ideally including your mobile phone number) off to us at training@hlsc.org.uk.  We normally arrange for these taster sessions to be held on Friday evenings or, possibly, on Sunday mornings.  If you are contacting us about having a taster session then letting us know your most suitable dates would greatly assist us.
We run two Introduction To Sailing courses per year and both of this season's courses have now been completed.  However if, following your Taster Session, you feel the need to follow it up with some training sessions then we can arrange for you to go on an RYA Start Sailing course (Level 1).
We can provide you with much more information about this course when you come along for your Taster Session
Please go to the Training at HLSC page of the website for more details.
————————————————-
Latest Sailing News
Wednesday 27th July 2016:
Luck has stayed with the two-race format on Wednesday evenings as another sunny day provided suitable wind, from the north west. It was however very shifty and easily caught out the lay-line with a sudden backer! 17 boats were out, led by the Solos. David Smith got clear away in the first race, but grit and determination by Andy Wake put him in second place in race 2. So David Hughes had the best of the evening. In the GP14s, honours were split evenly between Martin Brennan with Sophia Miles and Mike Butler with Steve Caladine who overtook the leader in the second race, held to the finish. The Merlins had interesting results too. Steve Crook and Sally Townend won the first race ahead of David and Oliver Winder, who won the second race. Behind them Guy and Joe Winder looked set to hold second place in race 2 but were overtaken by Steve Crook in a nail-biting finish on the line. Although the Laser results are subject to handicapping, Will Smith, leader of the first race, was obviously benefitting from this week's coaching.
Merlin Rocket-
Race 1: 1,S Crook/S Townend 2.D & O Winder 3.L Bithell/J MacNeil
Race 2: 1.D & O Winder 2.S Crook/S Townend 3.G & J Winder
GP14-
Race 1: 1.M Brennan/S Miles 2.M Butler/S Caladine 3.G Knox/R Hodgson
Race 2: 1.M Butler/S Caladine 2.M Brennan/S Miles 3.G Knox/R Hodgson
Solo-
Race 1: 1.D Smith 2. D Hughes 3. A Wake
Race 2: 1.D Hughes 2.A Wake 3.D Smith
Laser-
Race 1: 1.W Smith 2.G Butler 3. C Broadbent
Race 2: 1.G Butler 2.J Maguire 3 W Smith
 ————————————————-
Sunday 24th July 2016
Another sunny Sunday with a shifting westerly wind that kept trying to go more to the south. Most activity was in four GP14s who had close racing. Andy & Elmarie Carter ran away with the first race but did not fare so well in the second. Their lead was whittled away by Mike Butler and Steve Caladine, before Colin Knott and Richard Long took advantage at the leeward mark in the second race. In the Solos, Martin Brennan and Nigel Davey had 2 races of 'cat and mouse' close racing. There were 3 generations of Winders sailing in the Merlins. David led the way with his son Oliver, while Guy had his grandson Joe for crew.
Merlin Rocket-
Race 1: 1.L Bithell/J MacNeil 2.G & J Winder
Races 2 & 3: 1.D & O Winder 2.L Bithell/J MacNeil 3.G & J Winder
GP14-
Race 1: 1.A & E Carter 2.C Knott/R Long 3.M Butler/S Caladine
Race 2: 1.M Butler/S Caladine 2.C Knott/R Long 3.A & E Carter
Race 3: 1.M Butler/S Caladine 2.G Knox/M Brennan
Solo-
Races 1 & 2: 1.M Brennan 2.N Davey 3.G Booth
Laser-
Races 2 & 3: 1.E Parry
Mirror-
Race 1: 1.J Mellor/L Pollard
 ————————————————-
For previous race reports please see Sailing News – 2016 News or click here 2016 News