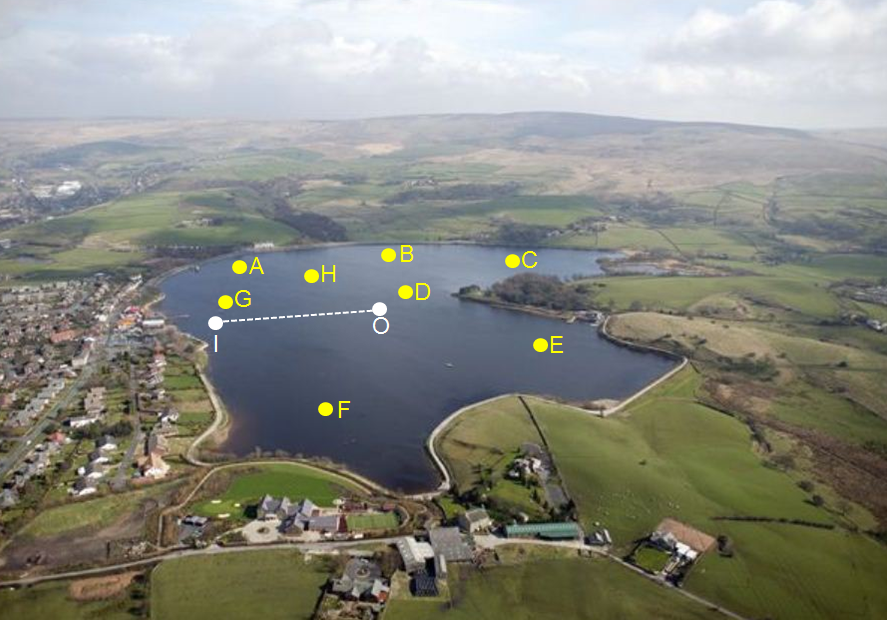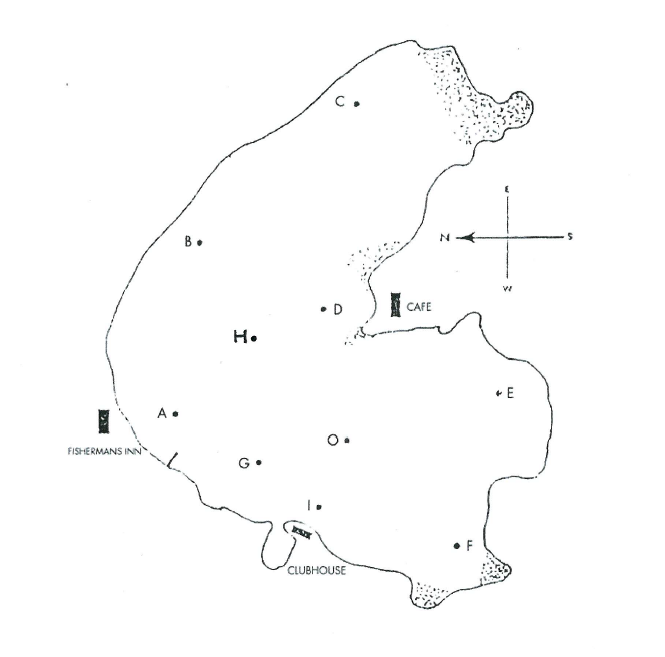 Download a PDF copy of the map: Hollingworth Lake plan
Hollingworth Lake was built in 1804 as the main water source for the Rochdale Canal.
It developed as a tourist resort from the 1860s and became known as the "Weighver's Seaport". Hotels were built around it, at least two of which had outdoor dancing stages with gas lighting. Tourism was helped by the arrival of the railway which brought day-trippers and weekend visitors.
The popularity of the lake as a resort declined in the early twentieth century and the area was used for an army camp during the First World War. The canal company sold the reservoir, with seven others, to the Oldham and Rochdale Corporations for water supply in 1923, by which time the canal was in terminal decline. After the Second World War, boating rights were bought by Rochdale Council, who developed the area into the Hollingworth Lake Country Park in 1974. There has been a steady increase in facilities since and it is now a thriving centre for water sports and other activities.
As well as the Sailing Club, the Hollingworth Lake Activity Centre (HLAC) also makes use of Hollingworth Lake. HLAC offers a range of activites for all abilities including: Sailing, Windsurfing, Kayak/Canoeing, Climbing, Walking, Orienteering, Powerboating and Team Building courses. All equipment is available to hire to suitably qualified and/or experienced individuals or groups.
Rowing boats are available for hire on Saturday and Sunday afternoons from April – September and on weekday afternoons throughout the school summer holidays, depending upon weather conditions (please contact the Centre regarding rowing boat availability to avoid disappointment).
The lake is stocked with coarse fish, including bream, carp, tench, roach and perch. There is no close season but there are restrictions on where you can fish and permits are sold from the Visitor Centre.
For more information on HLAC just click here
Hollingworth Lake Rowing Club is another of the lake users. The Rowing Club is committed to providing an environment for all levels of rowing. They teach people to row from junior, senior and veteran novices in both rowing and sculling disciplines. Their members range from those who want to keep fit and enjoy the fresh air and an active all round sport, to aspiring International and Olympic Athletes.
For more information on the Rowing Club just click here