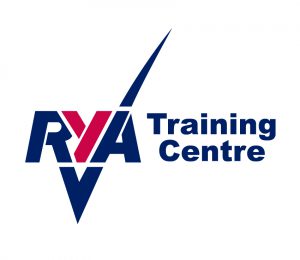 Hollingworth Lake Sailing Club is an officially recognised RYA Training Centre. It is also part of the RYA's OnBoard Training Scheme that has been introduced to bring more young people into the sport of sailing.
The Club's aim is to provide support and training for:
• People (whatever their age) entering the sport
• Members learning basic racing skills.
• Members to fulfil their best racing performance
• Members to train, coach, mentor & support others.
The club offers a range of opportunities to its members to develop their skills mainly by way of informal coaching and buddying with some of our more experienced sailors. We do run the occasional formal training course which are targeted at adults who are new to the sport on our Start Sailing course (RYA Level 1) and youngsters starting out in the sport (RYA Youth Sailing Scheme – Stage 1).
Our training courses are tailored to provide an introduction to dinghy racing as this is the club's key activity. So our courses are focussed on helping you to take the first steps to participating in our club's dinghy racing.
In order for you to make sure that sailing is something you enjoy we would ask that those new to the sport to first come along and have a Taster Session (which normally lasts for about 1½ hours) for which there is a charge of £15.
If you wish to arrange to come for a Taster Session please e-mail your contact details (ideally including your mobile phone number) off to us at training@hlsc.org.uk. We run taster sessions from time to time depending on the interest shown and also when there is a suitable 'slot' in our club's other activities. Normally we arrange for these taster sessions to be held on Sunday mornings. If you are contacting us about having a taster session then letting us know your most suitable dates would greatly assist us.

The Club provides the necessary equipment such as training boats and buoyancy aids. Whilst we do charge for coming on our training courses, our costs are kept down by club members giving up their time to instruct on these courses for no payment, as they are just keen to encourage others to take up a sport that they themselves thoroughly enjoy.
For details of the dinghies we use on our training sessions, please look towards the bottom of the What Can I Sail page in the Sailing section of the website.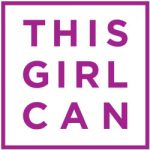 Sailing is a sport that's female-friendly and at HLSC we have proved that sailing can be one of the most fun, liberating and confidence-building sports that you could try. So come along and dip your toe in the water with us.
Child Protection at HLSC
HLSC recognises that the safety and welfare of children at the club is paramount and that all children, whatever their age, gender, disability, culture, ethnic origin, colour, religion or belief, social status or sexual identity, have a right to protection from abuse.
Please click here to read the Child Protection Policy and Procedures – rev 03-14 dated 4 March 2014 and HLSC Code Of Conduct.