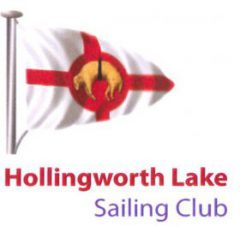 HLSC welcomes complete beginners to experienced sailors. Dinghy sailing takes place on a 117 acre reservoir set in the foothills of the Pennines in Littleborough near Rochdale and is easily accessible; just 7 minutes from the M62, junction 21.
HLSC is run by its members for its members with a great family atmosphere, has good fleet racing, is committed to training & developing sailing skills and is an accredited RYA Training Centre.
Click here to

keep up to date with all our latest posts and then 'Like' our Facebook page.
——————————————–
71st Annual General Meeting
Notice is hereby given of the 71st Annual General Meeting to be held in the Clubhouse on Wednesday 13th December 2017 at 8.00pm.
Members are invited to nominate candidates (who must be Full, Family, Joint, Associate or Senior members) for Officers and Committees for the year 2018 by completing the Nomination Form that was e-mailed out to the membership last month.
It is essential that candidates have given their consent to the nomination and that the form is signed by the proposing member.
Nomination Forms should be returned by Wednesday 22nd November 2017 to our Club Secretary, Rene Watts.
Stuart Bithell: The year in the life of a full-time sailor

On Wednesday 20th December starting at 8pm HLSC member Stuart Bithell has volunteered to come along and give us an illustrated talk about his successful last twelve months sailing with Dylan Fletcher as a full-time 49er crew including back to back wins at the 49er European and World Championships.
To keep us in the spirit of Christmas we still intend providing some festive minced pies and mulled wine during the evening.
 ——————————————–
Race Reports
Sunday 19th November 2017
It was a day with very little wind at both ends of the day's racing. In fact with the wind and light fading equally quickly in the last race a number of boats decided to either not start or retired as soon as the wind and temperature dropped. It was good to see the son and father combo of Adam and Tim McGovern out on the water and their two firsts in Races 1 & 2 meant they won the day followed, just one point behind, by Martin & Rene Watts in their Merlin.
Sunday 12th November 2017
The bright sunshine on Sunday also brought strong northerly wind to provide excellent racing at the Lake. In the first race, Martin Brennan, in a Solo looked to be way ahead until a nasty gust led to a capsize. That left the battle for victory in the hands of two GP14s. Colin Knott, with Richard Long, stayed ahead of Oliver Whitehead and Kevin Parry. After that, Oliver and Kevin showed the way ahead without needing to fly their spinnaker, winning the second race, ahead of Nick and Lucy Heginbotham in a Merlin Rocket who led the race but lost out on handicap. For the third race, there was a close tussle between the Heginbothams and Tom Daniel with Andrew Hilton. After much place changing, Tom and Andrew got clear ahead to win, with Brennan taking runner-up. Overall though it was Oliver and Kevin's day.
For previous race reports please see Sailing News – 2017 Sailing News or click here 2017 
To see all the club's racing results and trophy winners (including the various Class winners) please go to the Members Area – Sailing Results page or just click here
 ——————————————–