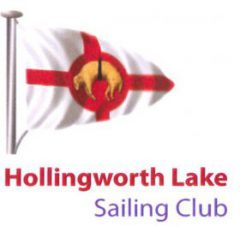 HLSC welcomes complete beginners to experienced sailors. Dinghy sailing takes place on a 117 acre reservoir set in the foothills of the Pennines in Littleborough near Rochdale and is easily accessible; just 7 minutes from the M62, junction 21.
HLSC is run by its members for its members with a great family atmosphere, has good fleet racing, is committed to training & developing sailing skills and is an accredited RYA Training Centre.
Click here to

keep up to date with all our latest posts and then 'Like' our Facebook page.
——————————————–
71st Annual General Meeting
Notice is hereby given of the 71st Annual General Meeting to be held in the Clubhouse on Wednesday 13th December 2017 at 8.00pm.
The agenda for the Annual General Meeting is as follows:
Apologies for absence
Approval of the Minutes of the 2016 Annual General Meeting
Any matters arising
Commodore's report
Secretary's report
Proposed Rule Change: deletion of Rule 25
Currently this rule refers to members deeming to consent to the holding of their relevant personal data. The Data Protection Act is being replaced next year by the General Data Protection Regulations and, going forward, members will now need to positively consent to allow other members to see their contact details.  Rule 25 is therefore no longer applicable and hence why it is proposed to delete it.
Sailing Secretary's report
Training Committee report
Membership Secretary's report
Treasurer's report
Agreement of subscriptions for 2018
Election of the Club Accountant for 2018
Bar Secretary's report
Galley Committee report
Election of our Honorary Members for 2018
Agreement of payments to Charitable Organisations
Election of Officers and Committees for 2018
Any Other Business
Any matters raised under this item cannot form part of the official business of the meeting and thus cannot be proposed as formal motions. This item is included purely to afford members an opportunity for informal discussion.
Presentation of prizes not distributed at our Annual Dinner Dance and Prize Giving.
Stuart Bithell: The year in the life of a full-time sailor

On Wednesday 20th December starting at 8pm HLSC member Stuart Bithell has volunteered to come along and give us an illustrated talk about his successful last twelve months sailing with Dylan Fletcher as a full-time 49er crew including back to back wins at the 49er European and World Championships.
To keep us in the spirit of Christmas we still intend providing some festive minced pies and mulled wine during the evening.
——————————————–
Race Reports
Sunday 3rd Decmber 2017
The weather for the penultimate day of our sailing season was typical of this time of the year; hardly any wind in the morning followed by a light breeze in the middle of the day which rapidly faded as dusk approached.  The start of the first race was postponed by 30 minutes until enough wind filled in. The most competitive racing was in races 1 & 2 after which 7 boats decided not to go out in race 3.  Again Martin Brennan proved to be the man to beat winning the day in a Solo followed by Martin & Rene Watts in their Merlin with Richard & Lauren Marsh in third spot.  Despite it being December it was good to see two of our juniors, Jasper Bramwell and Daisy Fisher, out racing today.
Sunday 26th November 2017
The wintry conditions for sailing on Sunday did not deter some hardy sailors. The first race started with a light wind which faded to the lightest of airs halfway round the first lap. Three Merlin Rockets were fortunate to have got ahead before this, but they were still beaten on handicap by Martin Brennan in a Solo. Stuart Bates and Andrew Hilton in a Merlin were runners up. After the race was shortened the wind freshened enough to give good racing for the rest of the day. Martin continued to show his ability as he won the other two races. With 4 Merlin Rockets now vying for success, there was close competition behind. Steve Crook and Sally Townend were the runners-up in race two, ahead of Les Bithell and Jane Clayton. In the third race, Stuart Bates again claimed the runner-up spot, while Andy Carter and Martin Watts lost out for a third place in the closing stages of the race to Steve Crook.

For previous race reports please see Sailing News – 2017 Sailing News or click here 2017 
To see all the club's racing results and trophy winners (including the various Class winners) please go to the Members Area – Sailing Results page or just click here
 ——————————————–