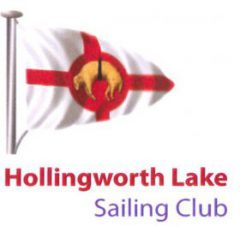 HLSC welcomes complete beginners to experienced sailors. Dinghy sailing takes place on a 117 acre reservoir set in the foothills of the Pennines in Littleborough near Rochdale and is easily accessible; just 7 minutes from the M62, junction 21.
HLSC is run by its members for its members with a great family atmosphere, has good fleet racing, is committed to training & developing sailing skills and is an accredited RYA Training Centre.
Click here to

keep up to date with all our latest posts and then 'Like' our Facebook page.
——————————————–
Stuart Bithell: The year in the life of a full-time sailor

On Wednesday 20th December starting at 8pm HLSC member Stuart Bithell has volunteered to come along and give us an illustrated talk about his successful last twelve months sailing with Dylan Fletcher as a full-time 49er crew including back to back wins at the 49er European and World Championships.
To keep us in the spirit of Christmas we still intend providing some festive minced pies and mulled wine during the evening.
——————————————–
Race Reports
Sunday 10th December 2017
It was a bleak and chilly day with snow on The Pennines for the last day of our 2017 sailing season.  As is usual on our final day we only ran two races so that we had enough time to get the Committee Boat and the marks out of the water and stored away for the winter.
Our Winter Series finished on Sunday and it was won by Martin Brennan, who has been sailing in Nick Hornsby's Solo, with Kevin Parry in his newly acquired GP14, with Oliver Whitehead at the helm, in second place plus another GP14, that of Colin Knott & Richard Long, in third place.
Our 2018 sailing season starts on Sunday 4th March.
For previous race reports please see Sailing News – 2017 Sailing News or click here 2017 
To see all the club's racing results and trophy winners (including the various Class winners) please go to the Members Area – Sailing Results page or just click here
 ——————————————–