HLSC welcomes complete beginners to experienced sailors. Dinghy sailing takes place on a 117 acre reservoir set in the foothills of the Pennines in Littleborough near Rochdale and is easily accessible; just 10 minutes from the M62, junction 21.
HLSC is run by its members for its members with a great family atmosphere, has good fleet racing, is committed to training & developing sailing skills and is an accredited RYA Training Centre.
Click here to

keep up to date with all our latest postings and then 'Like' our Facebook page.
Having completed a major clubhouse upgrade, HLSC now has modern and smart facilities thanks to generous support from the Sport England Inspired Facilities fund and a number of our club members.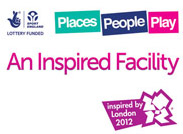 ———————————————-
Fancy having a go?

If you want to find out what sailing is all about then the perfect way is to arrange to come along to the club and go out on the water with one of our club members for a Taster Session (which normally lasts for about 1½ hours) for which there is a modest charge of £15.
If you would like to arrange to come for a Taster Session before the start of next training course (which is on Friday 3rd June) please e-mail your contact details (ideally including your mobile phone number) off to us at training@hlsc.org.uk.
Following on from having had a Taster Session you can then come on one of our Introduction To Sailing courses.  With our club members on hand to get you up and sailing, you're sure to have a great time and, by the end of these sessions, you will have had a go at helming, crewing, sailing upwind and sailing downwind.
Of course, if you really take to the sport you can seamlessly progress to an RYA Dinghy Level 1 (Start Sailing) and Dinghy Level 2 (Basic Skills) course which usually follows on from our Introduction To Sailing course and/or you could confidently join our club racing by crewing for one of our club members.
Please go to the Training at HLSC page of the website for more details.
————————————————-
Sailing News
Sunday 15th May 2016
Like many parts of the country, the Lake on Sunday suffered from fickle winds that made organised racing variable. The Club had organised the annual Open event for GP14s and Mirrors. Scorpion dinghies had also been invited to join the racing and 8 boats, several from across the Pennines, came for the day.
The Scorpions enjoyed close racing with 4 potential winners. National Champion Andy McKee from Dovestones, with Chris Massey (known for his Solo sailing success here) looked strongest contenders, but Steve Walker and Jerry Hannabuss were close and won the third race to win overall. Ironically Walker last won an event here back in 1981 in a Mirror!
The GP14 racing was won by Martin Brennan and Sophia Miles having taken the win in the first two races. Steve Crook and Steve Caladine won the third race to take second overall.
Away from home, Steve Denison won a Solo event at Carsington in equally fickle winds.
————————————————-
Wednesday, 18th May 2016
Another pleasant evening for 2 races back-to-back where the wind held up reasonably well though quite shifty. 19 boats were out racing. Occasionally there were flat spots and in the first race downwind, Andy Wake and Kevin Parry in the Solos seemed to stop for a chat. Both had their moments of glory, though victory went first to Chris Massey and to Oliver Whitehead in the second one. Light wind experts Martin Brennan and Sophia Miles, fresh from their Open Meeting win took the bullets. Graham Knox and Steve Caladine had a tussle with Richard Mason and Nichola Thomason for second place in the GPs.
Adam McGovern had two clear wins in the Lasers. The Merlin Rocket results were totally consistent with Steve Crook and Sally Townend leading ahead of Martin and Rene Watts who had started well in the first race.
Results:
Merlin Rocket-
Both Races: 1.S Crook/S Townend 2.M & R Watts 3.L Bithell/J McNeill
GP14-
Both Races: 1.M Brennan/S Miles 2.G Knox/S Caladine 3.R Mason/N Thomason
Solo-
Race 1: 1.C Massey 2.O Whitehead 3.A Wake
Race 2: 1.O Whitehead 2.C Massey 3.K Parry
Laser-
Race 1: 1.A McGovern 2. G Butler 3.S Mason
Race 2: 1.A McGovern 2. S Mason 3.J Maguire
————————————————-
Wednesday, 11th May 2016
By Graham Knox
The strong wind was now coming from the north east so there were fewer boats out. Will Rowland in his Laser 4.7 showed the older hands the way round as he was not as overpowered as the others and will have won on handicap. Some capsized more than a few times. Adam McGovern with Ste Mason in a GP14 flew a spinnaker to gain a clear lead Martin Brennan and Sophia Miles took a more conservative approach. Conditions were fine for Chris Massey in his Solo while Ron Simpson found it on the limit though enjoying the downwind planing legs. Bruce Mager and Craig Jowett were the sole Merlin sailors. Results were the same for all in the 2 races.
Steve Denison came 2nd at West Riding's Solo Open at the weekend.
Two of our young sailors have earned selection for Laser 4.7 championships over the winter season. By competing in a Gul ladder, Adam Din and Will Rowland have earned places out of 17 selected to sail in the European Championship at Morgat in France during July, while Will has also been selected (out of 10) for the World 4.7 Champiosnhip at Kiel in August. Their progress will be watched with interest!
Results:
Merlin Rocket-
Both Races: 1.B Mager/C Jowett
GP14-
Both Races: 1.A McGovern/S Mason 2.M Brennan/S Miles
————————————————-
Sunday 8th May 2016
By Graham Knox
When the wind blows from the east and there is warm sunshine, it will be breezy! So it was on Sunday and gave exhilarating conditions for racing.
Chris Massey was up for it in a Solo and took all the bullets, despite strong competition from Nick Brook, early leader in the first race, and Martin Brennan.
Nick Heginbotham, with daughter Lucy, was in great form in the Merlin Rockets but unable to hold off the challenge of Julian Parry (and his son Evan) in the third race.
Two GP14s were out in the hands of veterans who tired after 2 races but enjoyed close racing.
Results:-
Merlin Rocket:
Races 1 & 2: 1.N & L Heginbotham 2. J & E Parry 3.B Mager/C Jowett
Race 3: 1.J & E Parry 2. N & L Heginbotham
GP14:
Race 1: 1.G Knox/S Caladine 2.C Knott/R Long
Race 2: 1.C Knott/R Long 2.G Knox/S Caladine
Solo:
Race 1: 1.C Massey 2.N Brook 3.M Brennan
Race 2: 1.C Massey 2.M Brennan 3.N Brook
Race 3: 1.C Massey 2.M Brennan 3.D Smith
————————————————-
Wednesday, 4th May 2016
By Graham Knox
This was a lovely evening to try out the scheme of 2 short races back-to-back for the next 3 months. There was a good south westerly breeze that held for the time needed. With 19 boats out it was clearly a good evening for this trial. First away, the Solos were led by Nick Brook in the first race, with Oliver and Chris Massey in pursuit. A couple of GP14s were led by Martin Brennan and Sophia Miles. Next came the Lasers where Adam McGovern was overtaken by Gary Butler. The 6 Merlin Rockets also enjoyed close racing with Nick and Lucy Heginbotham taking the win from close competition by Martin & Rene Watts and David and Oliver Winder. 3 Laps of the short course were sailed in half-an-hour. Then it was a quick turnround for the second race with Oliver Whitehead now taking the Solo win. Adam McGovern held the Laser lead against Gary this time, while David & Oliver Winder cruised into the Merlin lead. With the wind easing, this race took a little more than a half-hour.
There was plenty of chat afterwards as Pat Brook had organised an excellent meat and potato pie supper much enjoyed by all present.
Results:
Merlin Rocket-
Race 1: 1.N & L Heginbotham 2.M & R Watts 3.D & O Winder
Race 2: 1.D & O Winder 2.N & L Heginbotham 3.G Winder/T Murphy
GP14-
Both Races: 1.M Brennan/S Miles 2.G Knox/R Daniel
Solo-
Race 1: 1.N Brook 2.O Whitehead 3.C Massey
Race 2: 1.O Whitehead 2.C Massey 3.D Hughes
Laser-
Race 1: 1.G Butler 2.A McGovern 3.C Bower
Race 2: 1.A McGovern 2.C Butler 3.J Maguire
———————————————–
Sunday 1st May 2016
By Graham Knox
Competition at the Lake took on a different form on Sunday when 4 different pairings raced in GP14s. As some of the crews were unused to spinnakers, they all agreed not to use them and the result was some closer racing than usual in the drizzle and strong westerly wind. This gave the chance of fast downwind planing conditions. Some were caught out in gusts and capsized. Oliver Whitehead might have been the winner in all 3 races but for this misfortune in the second race!
Two Merlin Rockets match raced in family pairings. Again the final result was close as each had a time in the lead.
Results:-
Merlin Rocket:
Race 1: 1.J & E Parry 2.N & L Heginbotham
Race 2: 1.J & E Parry 2.N & L Heginbotham 3.G Whitehead/A Janiecki
Race 3: 1.N & L Heginbotham 2.J & E Parry 3.G Whitehead/A Janiecki
GP14:
Race 1: 1.O Whitehead/M Whitehead 2.M Watts/S Caladine 3.M Brennan/K Parry
Race 2: 1.M Watts/S Caladine 2. M Brennan/K Parry 3.C Massey/L Young
Race 3: 1.O Whitehead/M Brennan 2.C Massey/L Young 3.M Watts/S Caladine
Solo:
All Races: 1.D Smith
———————————————–