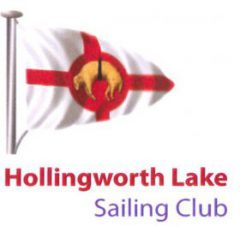 HLSC welcomes complete beginners to experienced sailors. Dinghy sailing takes place on a 117 acre reservoir set in the foothills of the Pennines in Littleborough near Rochdale and is easily accessible; just 7 minutes from the M62, junction 21.
HLSC is run by its members for its members with a great family atmosphere, has good fleet racing, is committed to training & developing sailing skills and is an accredited RYA Training Centre.
Click here to

keep up to date with all our latest posts and then 'Like' our Facebook page.
 ——————————————–

The weekend is planned to be a five race series with the first race, of the three scheduled races, on the Saturday starting no earlier than 1.00pm.
Only the races on Saturday 28th October count towards the Merlin Rocket Silver Tiller competition.  The races on both Saturday 28th & Sunday 29th October count towards the Hollingworth Lake SC Merlin Rocket Open Meeting (the Felucca Trophy).
On the Saturday evening the Silver Tiller Dinner and Prize Giving is being held in the clubhouse.  To book your tickets for the dinner please e-mail Steve Crook at stephenacrook@hotmail.com.
All the details about this Open Meeting can be found on the Notice Of Race which can be viewed by clicking here: NOR – HLSC Merlin Rocket Open 2017
For those requiring overnight accommodation, please click here to go to the Visit Rochdale website.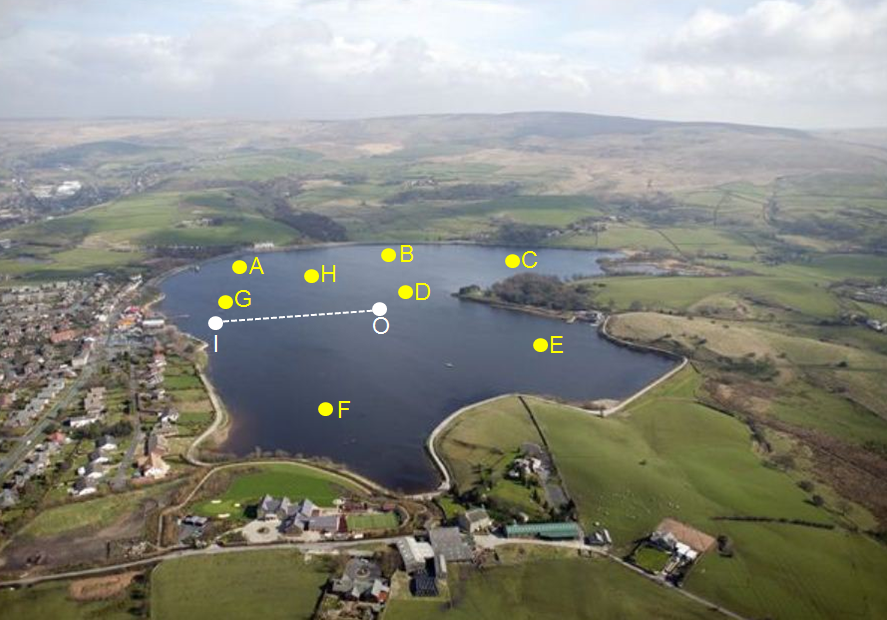 ——————————————–
Race Reports
Sunday 15th October 2017 
Report to follow (or why not read last Sunday's post on our Facebook page) 
Sunday 8th October 2017 
Report by Graham Knox
Due to the Half-Marathon, club racing on Sunday was delayed. At least it was now fine, though the light wind off the Lake Bank shore leads to areas of wind shadow. Richard and Lauren Marsh in a RS200 were usually out in front but the overall results favoured Martin Brennan in a Solo.
National School Sailing Association – single handed team racing event
7/8th October 2017
HLSC's Adam Din was part of the Lancashire schools team at the NSSA single handed team racing event that won the event beating Cambridgeshire in the final.  The Lancs team consisted of Adam Din HLSC, Will Rowland LLSC and Ali Rimmer WLSC. More details are on the NSSA webage- www.nssa.org.uk
For previous race reports please see Sailing News – 2017 Sailing News or click here 2017 
To see all the club's racing results and trophy winners (including the various Class winners) please go to the Members Area – Sailing Results page or just click here
——————————————–
More opportunities now we have opened up our club racing
Our club racing programme started back at the beginning of March and we sail all the way through to mid-December.
For 2017 we have made some key changes to our club racing programme.  The main one being that we have adopted handicap racing and so we are now sailing a variety of classes in open handicap racing.

Enthusiastic dinghy racers, whether you own a single or double handed boat, can readily join our club racing as we race in a variety of different classes, in open handicap racing.
We use the well-established handicap system (the RYA Portsmouth Yardstick [PY]), which enables boats of different types to race against one another, then any dinghy with a PY between that of an Optimist and an RS400 can be raced.  However, we would you encourage you to consider sailing in one of the classes that we currently race, especially if you are new to the sport.  These are boats which are especially suitable for our lake and are capable of being sailed well to their handicaps.  Prizes are also awarded to the winners of various series in the classes that we currently race as their results are awarded both in the handicap races as well as by individual class.
The club has always enjoyed some excellent open water sailing on its 117 acre reservoir set in the foothills of the Pennines and it also has a good reputation for organising decent club racing.

Now we have opened up our club racing to all classes then why now come along and give it a try?  For more information please contact us on membership@hlsc.org.uk.
If you want to find out more about the main boats that we currently race i.e. the classes which we know have a proven pedigree on Hollingworth Lake, please click here.
——————————————–