Report by Stuart Bates
Pictures by Nick Brook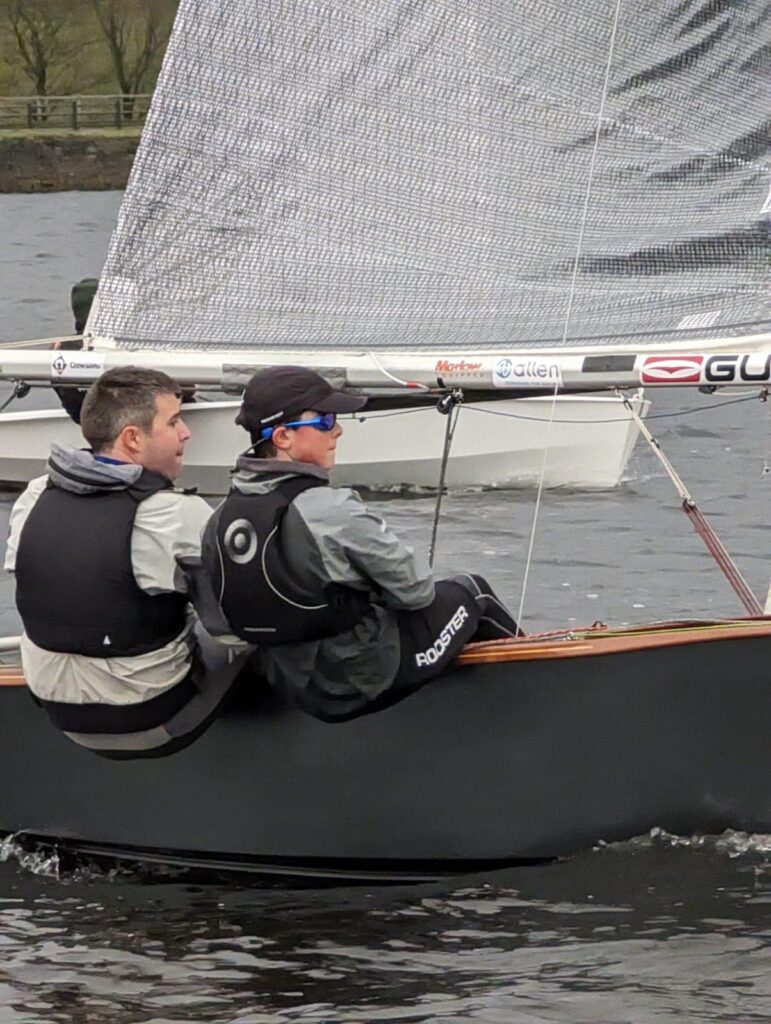 HLSC held their first Freezer Open Meeting with visitors from Burwain and York joining the hardy local fleet for what was a good days racing. The breeze built during the day, but was never too excessive.
The first race was held with a beat up to F mark and, as expected the quicker boats (RS400 and Merlin Rockets) quickly pulled clear of a tight pack behind, however on handicap they all suffered coming in at the back end of the results, as the course didn't quite favour them and the Trio of Solos took the top three places with only 5 seconds splitting them. Dave Winder took the race with Nick Hornsby narrowly missing out on first and Innes Armstrong coming in third.
In the second race the wind and course brought the double handed boats into play, though both Merlin-Rockets decided that the first gybe was the perfect time to find an issue with their spinnakers! The Solo's had another close fight, but this led to the other boats splitting them. Richard & Heather Marsh in the RS400 took the win with Adam McGovern & Jasper Bramwell in second place and youngster Lauren Marsh in her Topper in third.
There were a few retiring to the clubhouse for the final race, so in a reduced fleet Adam & Jasper took the win, and the event. Innes Armstrong held off a race long assault by Dave Winder to take second, with Dave in third.
So the final results were:
Winner : Adam McGovern & Jasper Bramwell (GP14) HLSC
Second : Dave Winder (Solo) HLSC
Third : Innes Armstrong (Solo) BSC